40 College St Toronto Ont.


January 6, 2020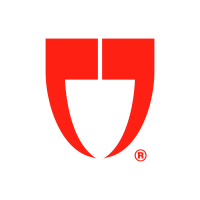 2020 Toronto Crime Stoppers Month Launch
Toronto Crime Stoppers Reinvest Funds
in Community Supports and
Community Initiatives
On Monday, January 6, 2020, at 10:30 a.m., in the lobby of Toronto Police headquarters, Toronto Crime Stoppers hosted an event celebrating Crime Stoppers Month. Along with highlighting statistics from 2019 the program will be announcing their exciting new re brand strategy which aims to mobilize the public while reinvesting funds back into Toronto's communities.

Toronto Crime Stoppers Coordinator Dimitrios Tsianos, hosted the event with remarks by Mayor John Tory, Deputy Chief of Police Peter Yuen, and Toronto Crime Stoppers Chair, Sean Sportun.
In recognition of Crime Stoppers month, the Toronto Crime Stoppers program has re branded its strategy, aiming to mobilize the public while reinvesting funds back into Toronto's neighbourhoods.
Since the Toronto Crime Stoppers program launched in 1984, it has taken more than 165,000 tips. In 2019, 85 people were arrested and 320 charges were laid, helping the Toronto Police Service solve cases of gun violence, robbery, sexual assault and human trafficking, among others.
Going forward, under the "See It, Say It, Stop It" slogan, Toronto Crime Stoppers will channel funds into communities impacted by crime and violence rather than paying individual rewards.
"Our program has an incredible history, but as we move into the future, we have created an opportunity to appeal to an individual's desire to serve the greater good," said Sean Sportun, Chair of Toronto Crime Stoppers. "We are excited to share our new re brand strategy that channels our efforts directly back into the communities we serve and empowers a movement of a crime free Toronto".
To see how Toronto Crime Stoppers has already invested in one Toronto community, click here Community Reward Program
Every time a tip is provided to Toronto Crime Stoppers, it gives police one more opportunity to solve a crime and it gives the community one more chance to reclaim its neigbourhood from crime and violence.
For further information, please contact Crime Stoppers Coordinator Dimitrios Tsianos, at 416-808-7260, or Chair Sean Sportun, at 416-904-3805.
;