Golf

We hope you are free to join us on the green for a day of golf and show your support for a safer community. Join us for our Annual Golf Tournament on Wednesday September 4th, 2019 and help us rai...

You stay anonymous. Crime Doesn't

You stay anonymous. Crime doesn't

Your tip makes "illegal" guns easier to find

WE ARE AN INDEPENDENT NON-PROFIT ORGANIZATION

Make " illegal " guns easier to find

SEE SOMETHING - SAY SOMETHING

YOUR ANONYMITY IS 100% GUARANTEED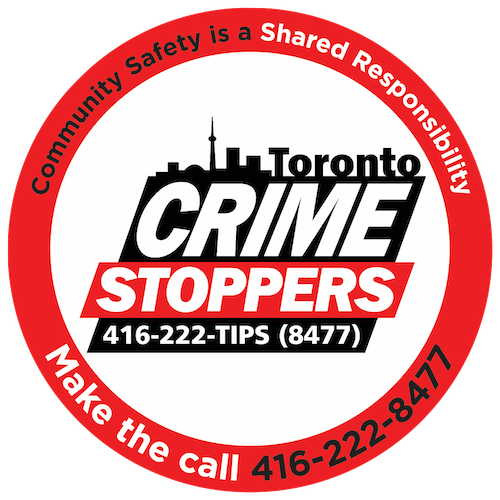 Toronto Crime Stoppers prevents and reduces crime by partnering with the community, law enforcement and the media to offer anonymity and cash rewards to anyone providing information leading to an arrest or of significant use.
Toronto Crime Stoppers is a not-for-profit partnership between the community, the Toronto Police Service and the media. It provides members of the public the opportunity to anonymously provide information which assists police in solving crimes. Cash rewards are granted for tips which lead to an arrest.
Toronto Crime Stoppers does not receive any government funding. The funds required to pay for anonymous tips and for community safety programs are raised through private donations.
Toronto Crime Stoppers School Action Program
TCSSAP Dance League
The TCSSAP Dance program reaches out to at risk students that would have otherwise shied away from extracurricular school programs allowing them to be creative, innovative and establishing leadership roles within their school community. One of the main goals of the program is keeping students engaged and keeping students in school.
Music, movement, dance brings about a whole new medium to reach out and connect with young people that have avoided traditional sport activities in the past. Students are able to show their athleticism in their own way.
High Schools may see an average of up to 30 plus student participants each, making a potential total of 140-180 student participants for the first year. The program will conclude with a "Finals Competition" which will be held at the Toronto Crime Stoppers School Symposium in the month of May.
Toronto Crime Stoppers can't do this alone. We've reached out to community members and professional dance studios throughout the city to partnership with this dance program. Following the old adage, it takes a village to raise a child, the program envisions a coalition of law enforcement, citizens, businesses, and everyone working together for the sake of our future, our youth.
For more information about the TCSSAP School Program please reach out to us using the contact us information at the bottom of this page.