Gender: Male
Age: 33
Height: 5 ft 5 inch / 165 cm
Weight: 161 lb / 73 kg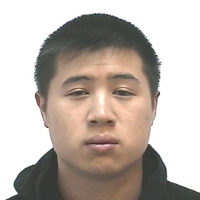 The suspect is wanted by Calgary Police Service on a Canada Wide Warrant for Murder and Conspiracy to Commit Murder. The murder took place on August 9, 2008 in Calgary, Alberta. If seen call 911 or to remain anonymous call Crime Stoppers at 1-800-222-8477(TIPS) DO NOT APPROACH SUSPECT
Toronto Police Service in conjunction with Crime Stoppers are seeking the assistance of the community in helping to locate this person.

We encourage all citizens to stand up for what is right, and be a witness wherever they see a Crime. Ideally any information that you have should be called in directly to the investigating Police Officer. However, Crime Stoppers understands the need for anonymity and thus have provided this service to facilitate the flow of anonymous information to investigating Police Officers.

Crime Stoppers is a community operated. It is a; local provincial, national and international service to provide ANONYMOUS information to Law Enforcement. In Canada, the anonymity of a Crime Stoppers tip is protected by case law of the Supreme Court of Canada.

There are three ways to submit a tip to Toronto Crime Stoppers:

Phone Local: 416-222-TIPS (8477) / Toll Free: 1-800-222-TIPS (8477)

Submit a Tip through this Mobile App



Toronto Crime Stoppers is a registered Canadian charity that partners with the community, media outlets and local Police Services to provide community members a way to anonymously supply police with information about a crime or potential crime. TIPSTERS always remain anonymous and are never required to testify in court. CASH REWARDS of up to $2000 may be paid to tipsters.