Gender: Male
Age: 52 years
Height: 5'9"
Weight: 201lbs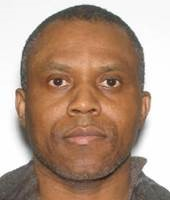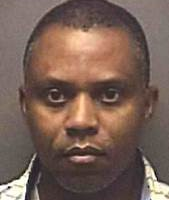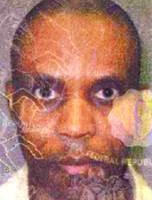 On June 13, 2016 the United States District Court for the Northern District of Ohio issued an arrest warrant for ENAZENA for his involvement in a complex identity theft, wire fraud, bank fraud and mail fraud scheme.
In November 2017 the Toronto Police Service, Fugitive Squad was assigned the file. On November 13, 2017, Officers from the Toronto Police Service, fugitive squad conducted surveillance at 7 Toddville Road, Brampton, Ontario.
At approximately 07:45 hours Enazena exited the front door of 7 Toddville Road, his identity was confirmed.
On February 5, 2018, ENAZENA was arrested on a warrant issued under the Extradition Act pursuant to a request from the United States of America for ENAZENA's extradition.
Following a contested bail hearing, ENAZENA was released on bail on March 13, 2018 to the supervision of three sureties.
On the morning of July 30, 2018, ENAZENA attended the Superior Court of Justice at 7755 Hurontario St. in Brampton, for his extradition hearing. ENAZENA was present in the courtroom throughout the morning until the hearing concluded at approximately 11:40 a.m. At that time, Justice Sproat stated that the hearing was adjourned for the lunch break, and directed the parties and ENAZENA to return to the courtroom at 2:00 p.m. for his ruling.
ENAZENA did not return to the courtroom as required at 2:00 p.m. Justice Sproat entered the courtroom and read his ruling on the extradition hearing in ENAZENA's absence, ordering committal for extradition and issuing a Canada wide warrant for the arrest of ENAZENA.
Additional details.
SUBJECT: ENAZENA, Osaruyi Igbinob (dob: 1966-Sept-28)
POB: Nigeria
Status: Permanent resident of Canada
Alias: Eric Igbinoba.
Osabowven Obika
Igbinoba Osavonwen
DESCRIPTION: Male black, 52 years, 5'9", 201 lbs.