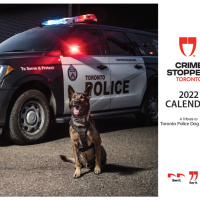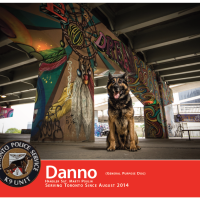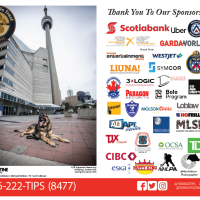 Just in time for the holiday season! A perfect gift for any animal lover for only $10/calendar. The 2022 Toronto Crime Stoppers calendar is a tribute to Toronto Police Dog Services for the hard work they do!. Enjoy 12 Months of professionally photographed Police dogs.
By purchasing a 2022 Calendar you are making a significant contribution to the future success of our program and to ensure the safety of our Toronto community.
Toronto Crime Stoppers is a Community based charitable organization that provides citizens a conduit to anonymously provide police with information about a crime or potential crime without fear of reprisal. This is done through a distinctive partnership involving the public, police and media.
The crime prevention education and prevention programs that we do will be funded though corporate support and fundraisers like this calendar initiative.

To place your order, please click on the link!
By working together as community Toronto Crime Stoppers will continue to make a difference in the prevention of crime one tip at a time
;