The 2018 School Poster Campaign Winners & Info on the 2019 Contest!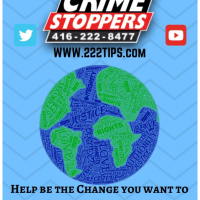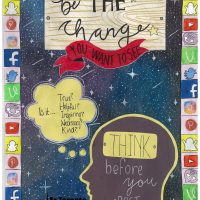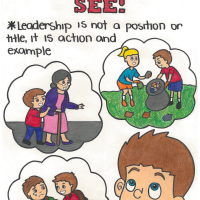 May 2018 Schools from across the city were invited to participate in our School Poster Campaign. Winners received CASH prizes for their entries. 1st Place-$300, 2nd Place-$150, 3rd Place-$50. These winning posters will be distributed to schools this year. New entries for 2019 are due by April 2,2019
We are looking for you to inspire others with your words and images.
Create a poster illustrating how you and your peers can
" Be The Change You Want To See "
Toronto Crime Stoppers is looking for you to activate the leader in you, help us promote Crime Stoppers in your School community.
The 2018 poster theme " Be The Change You Want To See " must be on a 11" x 17" format
Each Poster will have the Toronto Crime Stoppers Logo, phone number 416-222-8477 and website address WWW.222TIPS.com affixed to it along with the "Follow Us" logos for Instagram, Facebook, Twitter and YouTube
The following media is permissible:
Pencil Crayon
Paint
Felt Marker
Photoshop, Publisher or Illustrator
No corporate logos
No profanities
No nudity
The winning poster will be used for the Toronto Crime Stoppers School Action Program. The Top Prize for the first place poster is $300. We will also have multiple honorable mention prize awards available. The Top Prize and Honorable Mentions winner's posters will be showcased at the Toronto Crime Stoppers Dinner honoring Chief Mark Saunders and the Top Prize Cheque presented at Toronto Crime Stoppers School Symposium.
Individual and group submissions welcome.
Submission Due Date: APRIL 2, 2019
Poster Pickup Call: 416-808-7260
Poster Email to: martin.douglas@torontopolice.on.ca